Assembly: Tool Vault 72 Inch side locker
REQUIRED TOOLS
Phillips-Head Screwdriver, 10mm Wrench, 15mm Wrench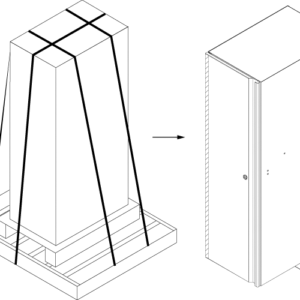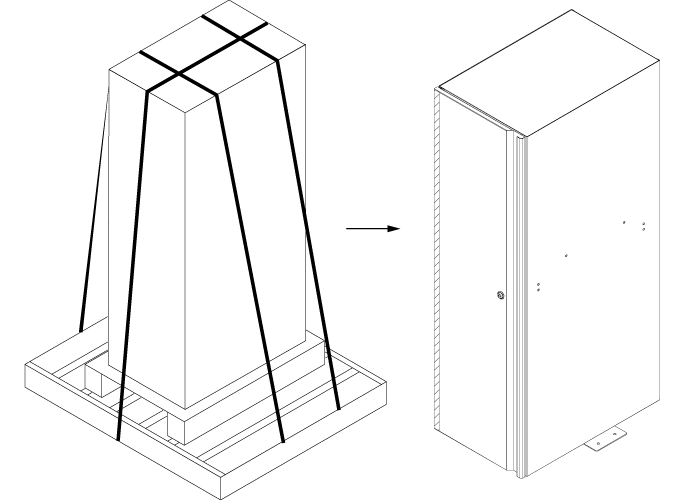 1. OPEN CARTON, REMOVE FROM PALLET
Cut all straps with the BOX CUTTER, then lift the cardboard packaging off the side locker. Remove side locker from pallet.
---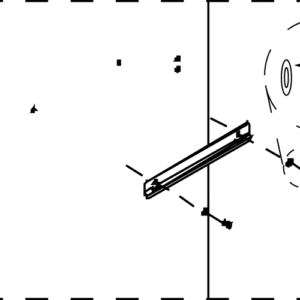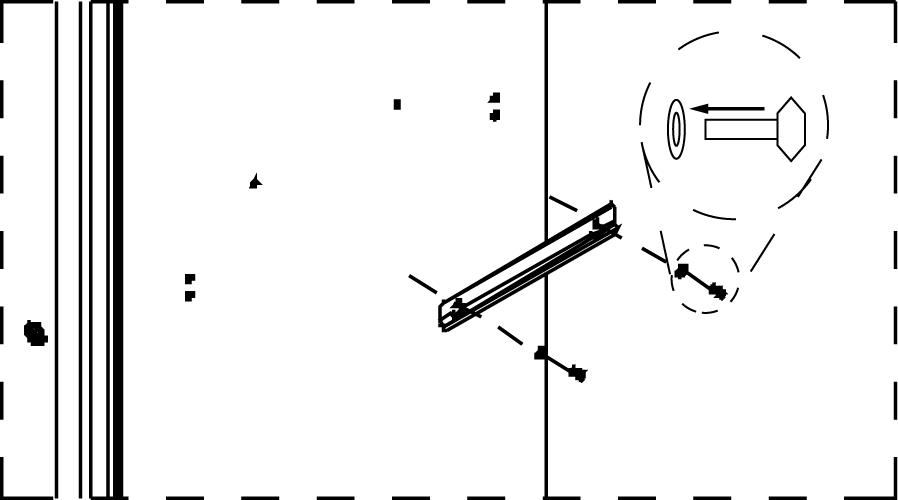 2. (OPTIONAL) REVERSE HANGER IF INSTALLING RIGHT SIDE LOCKER

By default, the door and hanger are configured as a left side locker. If you are installing the side locker to the right side of the toolbox, you will need to reverse the hanger, then later reverse the door towards the end of this guide. First you will need to remove the hanger from the right panel, unfasten each bolt with washer. Use the existing WASHERS and M6x12 HEX BOLTS to fasten the HANGER to the left side locker panel that faces the right side of the tool box.
---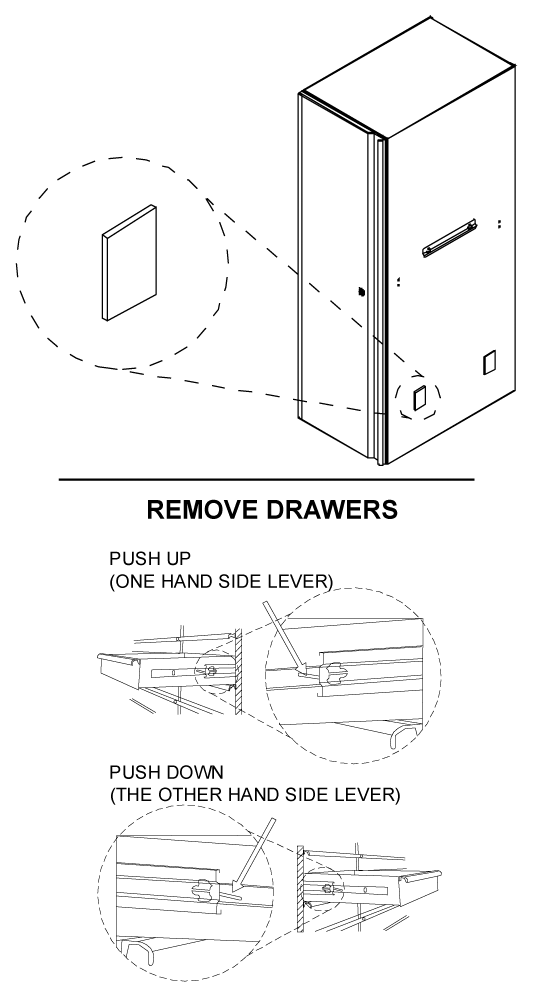 3. INSTALL THE EVA LINER, REMOVE SHELVES AND DRAWERS

Place both LINERS on the side with the hanger, near the bottom of the side locker. Remove all shelves and drawers from inside of the side locker to prepare for a later step.
---


4. (OPTIONAL) INSTALL SPRING LOADED CASTERS

If part of your order, you will need to install the spring loaded casters, which allow you to load the side locker beyond 250 lbs.
---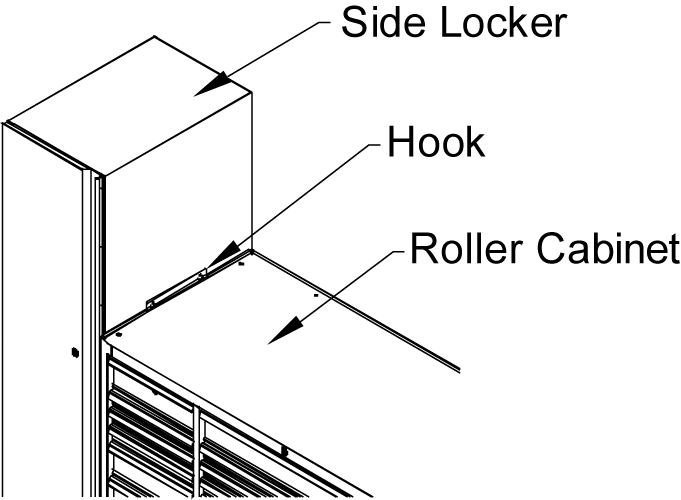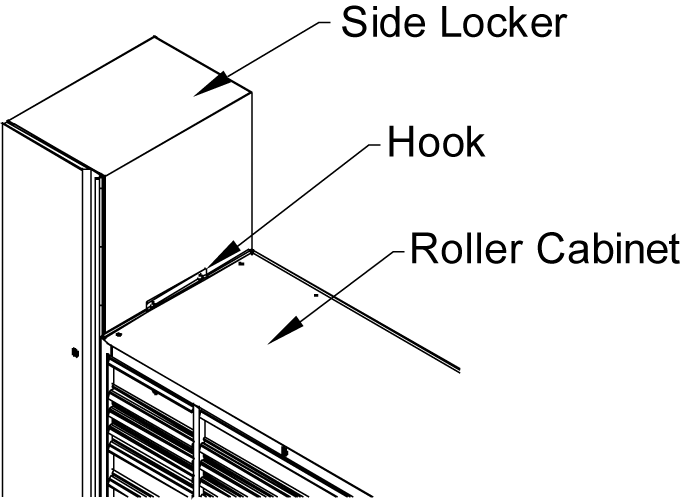 5. HANG SIDE LOCKER
Hang the side locker off the top edge of the roller cabinet.
---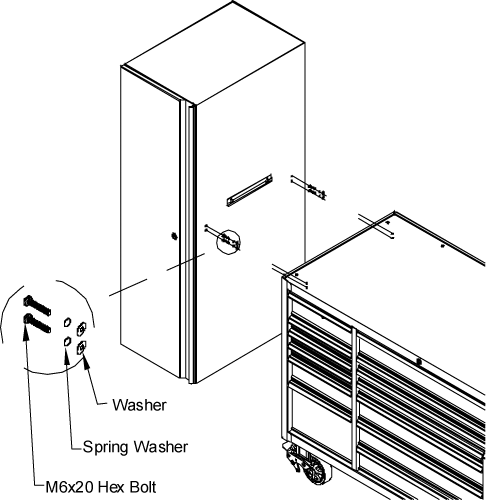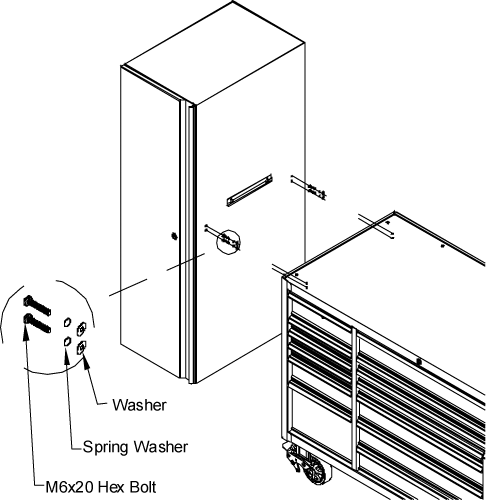 6. FASTEN SIDE LOCKER TO TOOL BOX
Open the door of the side locker. Inside, find the 4 bolt holes that connect to the weld nuts on the roller cabinet. Thread each M6x20 BOLT through a SPRING WASHER, then a WASHER. Fasten each washer equipped bolt to the 4 weld nuts.
---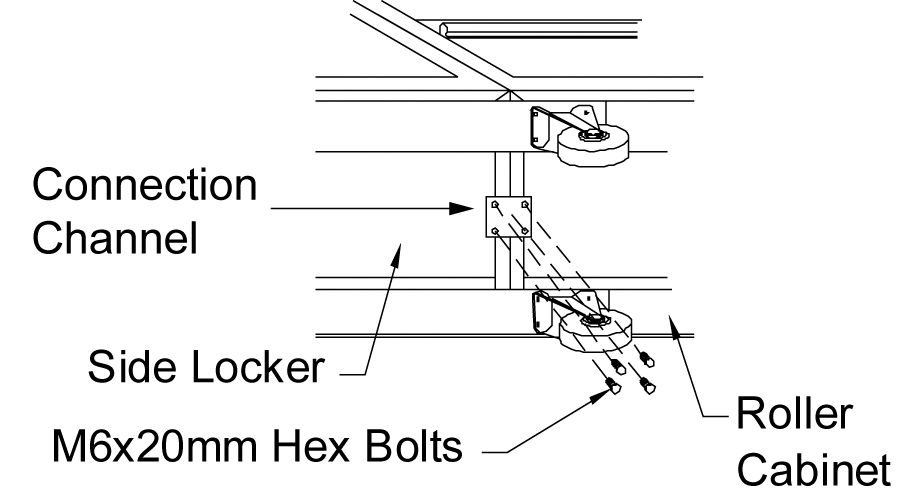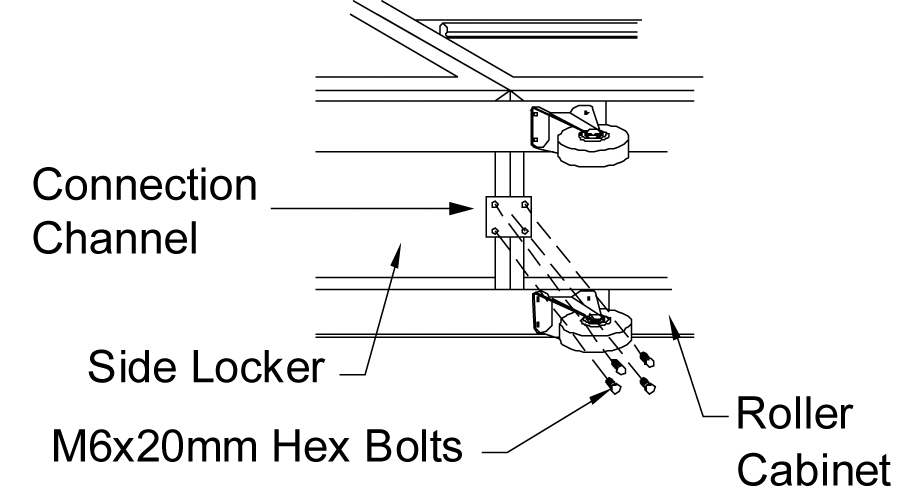 7. INSTALL CONNECTION CHANNEL
---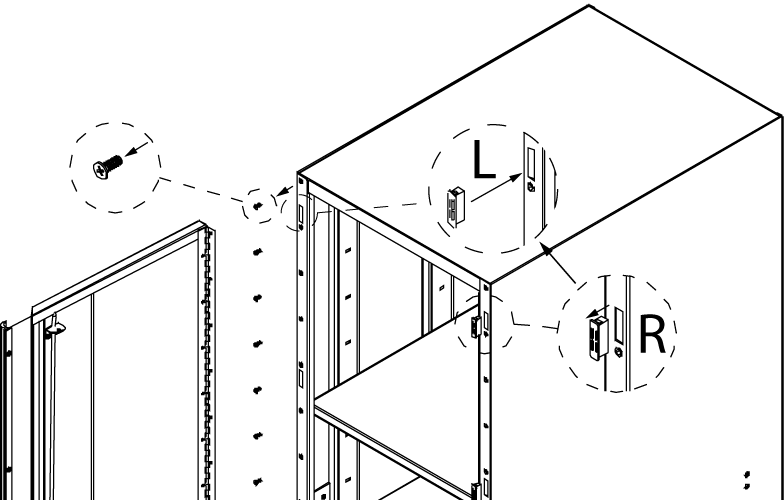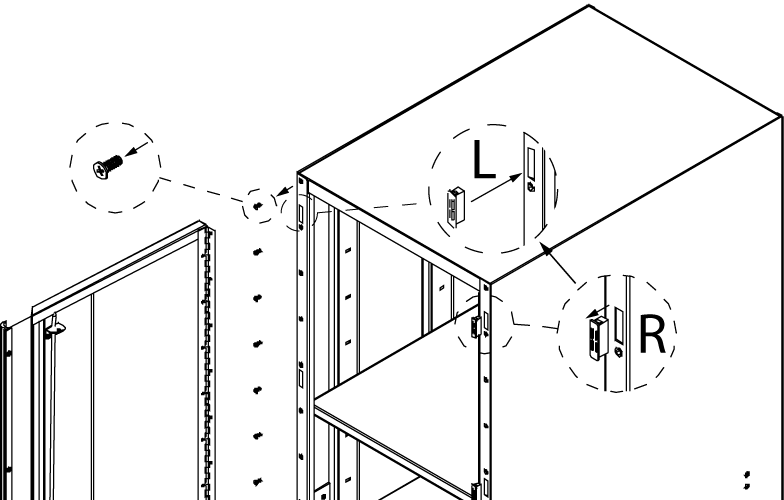 8. (RIGHT SIDE LOCKER) REMOVE DOOR TO REVERSE
---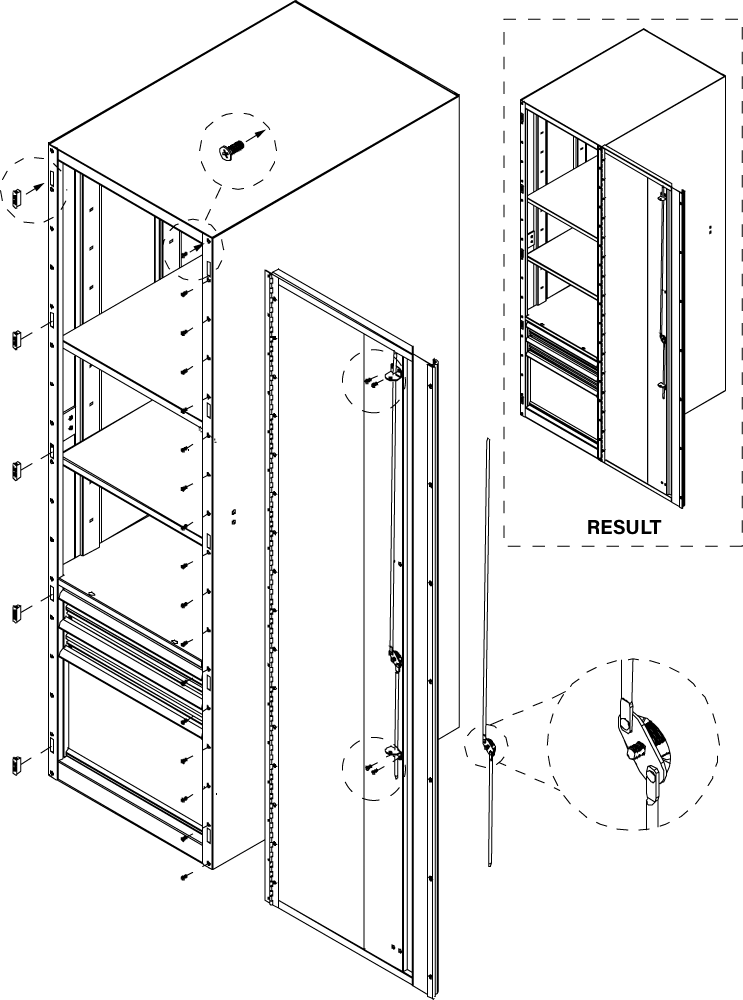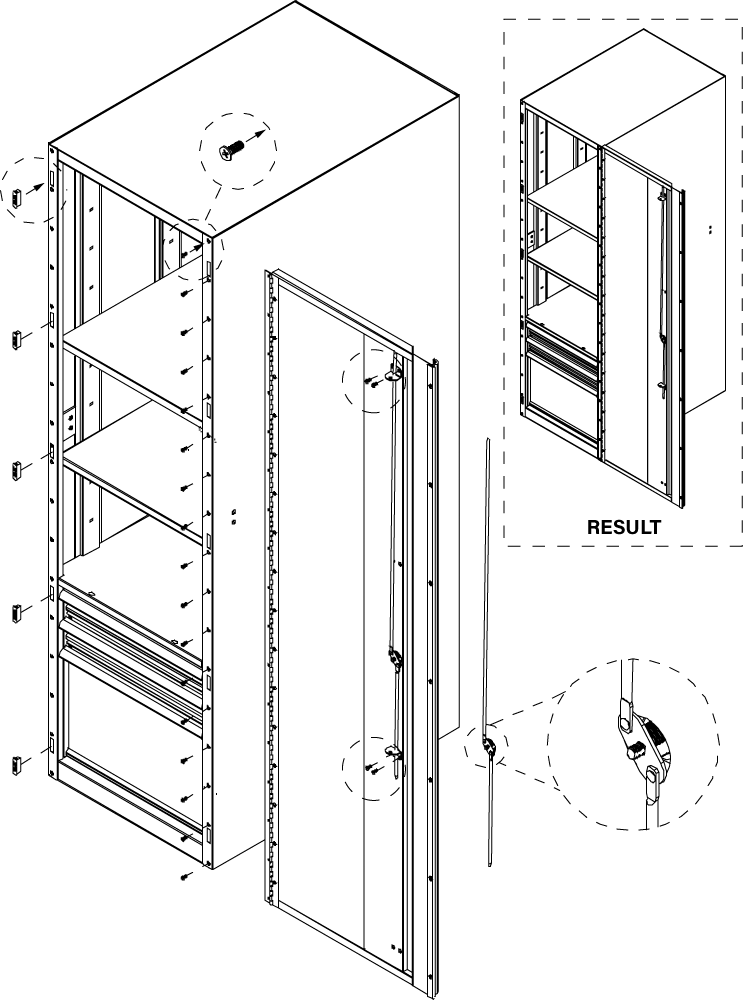 9. (RIGHT SIDE LOCKER) REVERSE LOCK BAR AND FLIP DOOR
Remove the 4 screws that fasten the lock bar to the door. Turn the lock bar upside down so the long side is on the top and the short side is on the bottom. Fasten lock bar in place with the existing screws. Flip the door upside down, then fasten the hinge to the right side of the frame with the existing M4x12 COUNTERSUNK SCREWS.